An excellent alternative to traditional videos
Whether you want to capture the attention of potential customers or explain complicated concepts.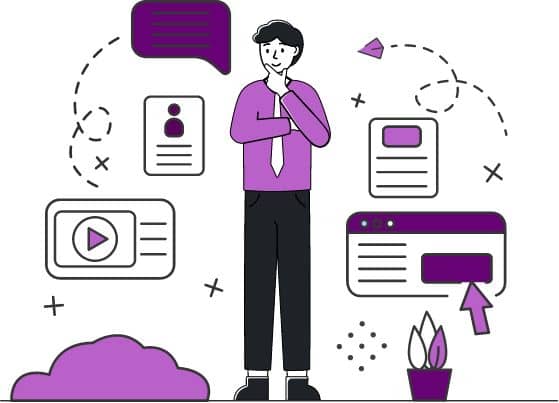 What are animated videos?
Animated videos are one of the most potent resources for content marketing today. By using an explanatory video, your business can convince potential customers, reduce bounce rates, promote brand awareness, and increase conversions.
What can animation videos be used for?
Our dedicated animators with significant experience in the field, use modern software to produce high-quality animated videos.
The shape of the video is determined by the desired use. We adjust the animated videos to the needs of the target group you plan to meet. AnimasjonsFamilien's skilled animators handle the video and the narrator's voice, music, sound effects and profile.
Explanatory animated videos facilitate meetings and lectures. We produce videos that engage and keep the focus of the audience for an extended period of time. These videos are divided into several parts as to facilitate being able to comment and receive questions along the way.